OUT-OF-STOCK more coming soon
$37.50
3-Pack
Opendimes in a bag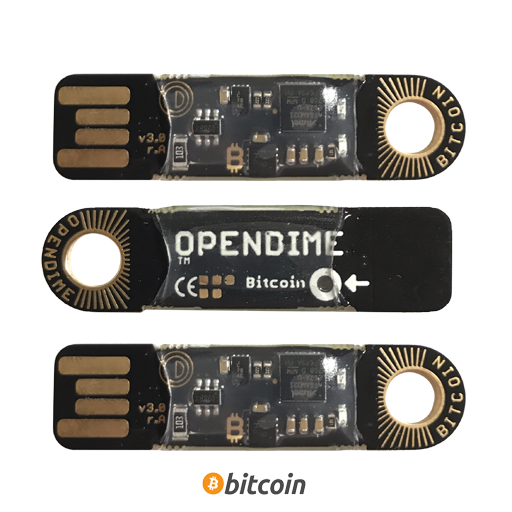 Opendime is a small USB stick that allows you to spend Bitcoin like a dollar bill. Pass it along multiple times. Connect to any USB to check balance. Unseal anytime to spend online. Trust no one.

Currently out of stock, but more are on the way.
Industry standard for physical exchange of BTC.
Unlimited free in-person transactions until unsealed.
Ultra secure and no trust required.
Leave no trace: off-chain transactions have the highest level of privacy.
Real simplicity: no app required. Plug, load and use.